HUMANE VETERINARY HOSPITALS OF AMERICA believes that the best way to keep pets happy and healthy at home is to make sure they have access to high quality and affordable veterinary care. Access to veterinary care is shown to be one of the most important factors in keeping animals out of shelters, and HVH veterinarians help us to provide that care to animals in our shelters, animals after they've been adopted, and to your pet, too.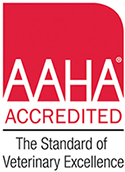 That's why we are proud to be one of the nation's only networks of non-profit veterinary animal hospitals.  Humane Veterinary Hospitals of America (HVH) provides veterinary services directly to the public with state of the art, nationally accredited animal hospitals. When you choose to bring your pet to one of the local Humane Veterinary Hospitals of America locations (Lancaster and Reading), you are choosing not only to obtain the highest possible level of care for your pet, you help to support the charitable work of HVH of America. The profits earned don't go to shareholders of some national corporation, they go right back to helping animals in need in your neighborhood and across Pennsylvania and America.
 
HUMANE VETERINARY HOSPITALS LANCASTER 2195 Lincoln Highway East, Lancaster, PA 17602 | 717-393-6551 ext 306 lancaster@hvhospitals.org
HUMANE VETERINARY HOSPITALS READING 1729 N. 11th Street, Reading, PA 19604 | 610-921-VETS (8387) reading@hvhospitals.org
** PLEASE NOTE – Humane Veterinary Hospitals Reading will be closed Saturday, August 12, 2017. We will reopen on Monday, August 14, 2017 at regular hours. We apologize for the inconvenience.