Humane Veterinary Hospitals Lancaster is open to the public and accepting new patients! If you are going to be spending money on your pet's healthcare, why not do it somewhere that will use those resources to help homeless, injured and abused pets? Our talented and smiling staff will be here to help you and your pets with the best care and treatment.
AAHA ACCREDITATION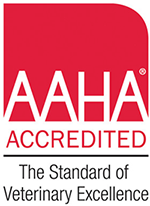 We are an AAHA-accredited veterinary hospital. That means we hold ourselves to a higher standard. Pets are our passion and keeping them healthy is our #1 priority. At Humane Veterinary Hospitals Lancaster, we strive to deliver excellent care for pets. Because your pets deserve nothing less. Humane Veterinary Hospitals Lancaster features state-of-the-art digital radiology, dental and surgical suites. Pet owners can expect to receive top-notch client amenities and the highest quality care from a well-trained, professional veterinary team.
>> Click here to read our press release announcing our AAHA accreditation
Learn more about AAHA accreditation and why our accreditation is important to you and your pet.
>> Visit www.aaha.org/petowner
---
This slideshow requires JavaScript.
 
Hours of Operation: Humane Veterinary Hospitals Lancaster is open five days a week, Tuesday through every other Saturday. Office hours vary from appointment hours.
Mondays CLOSED
Tuesdays 9 AM – 6 PM
Wednesdays 9 AM – 6 PM
Thursdays 10 AM – 8 PM
Fridays 9 AM – 6 PM
Saturdays (every other) 9 AM – 1 PM
Address: 2195 Lin­coln High­way East, Lan­caster, PA 17602
Phone: (717) 826-9762 or (717) 393-6551 ext. 306, Email: lancaster@hvhospitals.org
>> contact us