Humane Veterinary Hospitals has great vets!  With a wide diversity of experience and knowledge, our veterinarians know not only how to deliver the highest standard of care to your pets, but also how to serve the special needs of the shelter animals throughout the region.  Our veterinarians provide a wide variety of services from general veterinary medicine and surgery to cutting-edge services like acupuncture.
VETERINARIANS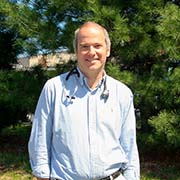 DR. STEPHEN LONG (Reading)
Dr. Long is a graduate of Franklin and Marshall College and the University of Pennsylvania School of Veterinary Medicine. After spending nine years in private small animal practice on the east coast, Dr. Long moved to California, where he worked at the University of California Veterinary Medical Teaching Hospital as a lecturer in Emergency and Critical Care Medicine. We welcome his expertise here at the Humane Society of Berks County
---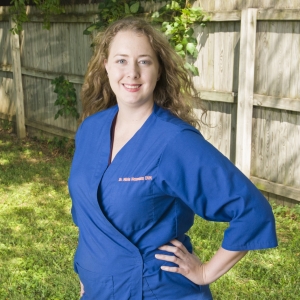 DR. MISHA NEUMANN (Lancaster)
Misha Neu­mann, DVM grad­u­ated from Uni­ver­sity of Illi­nois School of Vet­eri­nary Medicine. She has a strong inter­est in Inte­gra­tive Med­i­cine and Canine Reha­bil­i­ta­tion which com­ple­ments her love of car­ing for geri­atric patients. In addi­tion to hav­ing a soft spot in her heart for our elderly patients, she also has a pas­sion for shel­ter med­i­cine. She spent 8 years of her child­hood vol­un­teer­ing at the Hill­side SPCA and has decided to return to the world of shel­ter medicine. She shares her life with 2 cats, Junior and Wicca ("Chee-cha" in Czech), and Smazak the rat.
---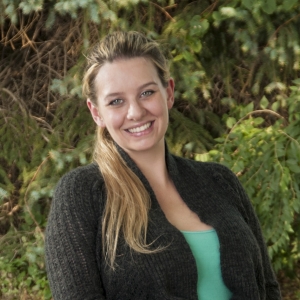 DR. ALICIA SIMONEAU (Reading)
Dr. Simoneau is a graduate of Western University of Health Sciences in Southern California. She attended Delaware Valley College in Doylestown, PA where she attained a BS in Biology before veterinary school. Her special interests include holistic and integrative medicine, spay/neuter surgeries and nutrition. She practices classical homeopathy and will be certified to perform acupuncture on dogs, cats and horses. She adores the three rescued Siamese/DSH cats and two adopted Thoroughbred horses that own her.
---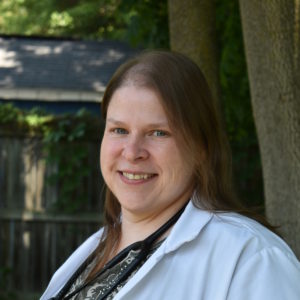 DR. HEATHER LINEAWEAVER (Lancaster)
Dr. Lineweaver attended Penn State University and the Virginia-Maryland Regional College of Veterinary Medicine. She worked in private practice for several years and then worked as the Medical Director for the Humane Society of Harrisburg Area. Currently, she divides her time between private practices and non-profit work. She is passionate about TRN (Trap-Neuter-Return) of free-roaming cats and in fostering and strengthening the bond between pets and their owners. She and her husband share their home with multiple four-legged children and enjoy traveling whenever possible.