Humane Veterinary Hospitals – Reading will be closing at 1 PM on Tuesday, June 6th and will be CLOSED on Friday, June 23rd for a staff enrichment event.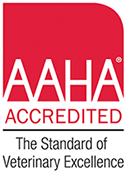 HUMANE VETERINARY HOSPITALS believes that the best way to keep pets happy and healthy at home is to make sure they have access to high-quality and affordable veterinary care.   Humane Veterinary Hospitals (HVH) provide veterinary services directly to the public with state-of-the-art, nationally accredited animal hospitals. When you choose to bring your pet to Humane Veterinary Hospitals or Healthy Pets Walk-In Clinics in Reading or Lancaster, you are choosing not only to obtain the highest possible level of care for your pet, you help to support the charitable work of HVH and Humane Pennsylvania.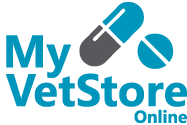 We are excited to introduce our brand new online pharmacy – MyVetStoreOnline! This online pharmacy brings your pet's needs right to your door.
Order your pet's medicine and supplies 24/7, the online store is always open!
TRUSTED, manufacturer guaranteed products.
CONVENIENT single dose delivery with no
additional shipping cost for easydoseit! items.
AUTOMATIC deliveries of medications and diets.
Never any additional shipping cost for diets.
FREE shipping on orders over $38.
Excludes products requiring expedited shipping.
SUPPORT available at (844) 654-6876.
Click here to sign up!: Humane Veterinary Hospital Online Pharmacy
HUMANE VETERINARY HOSPITALS (READING) 1729 N. 11th Street, Reading, PA 19604
610-921-8387 | [email protected]
HEALTHY PETS WALK-IN CLINIC (READING) 1801 N. 11th Street, Reading PA 19604
610-921-2348 | [email protected]
HEALTHY PETS WALK-IN CLINIC (LANCASTER) 2195 Lincoln Highway East, Lancaster, PA 17602
610-921-8387 | [email protected]